New Business Inquiries (877) 305-7933
Get the customized coverage you want
As a complex organization spanning multiple states, you need flexible solutions that meet you and your employees where you are. No matter where you do business, you can count on us to create a custom solution for you with our full suite of plans and funding options.
Traditional and deductible plans
---
Offer predictable cost sharing while controlling your monthly costs with our copayment and deductible plans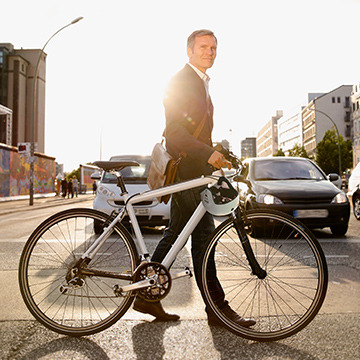 More ways to care for your employees
Quality matters – the right care leads to better outcomes
When you choose Kaiser Permanente, you get a health care partner who provides the right care not just more care, to keep your employees healthier. It's all part of the plan.
Coordinated care that improves quality while reducing costs
Focus on wellness and prevention
Better management for chronic conditions
Expanded online access to doctors, services, and health management tools
Easy plan administration
39
Kaiser Permanente hospitals
650+
medical offices and other facilities

More than 21,000
physicians

For more information
Some plan options, products, and riders not available in all Kaiser Permanente areas.
Copyright information
Kaiser Permanente health plans around the country: Kaiser Foundation Health Plan, Inc., in Northern and Southern California and Hawaii • Kaiser Foundation Health Plan of Colorado • Kaiser Foundation Health Plan of Georgia, Inc., Nine Piedmont Center, 3495 Piedmont Road NE, Atlanta, GA 30305 • Kaiser Foundation Health Plan of the Mid-Atlantic States, Inc., in Maryland, Virginia, and Washington, D.C., 2101 E. Jefferson St., Rockville, MD 20852 • Kaiser Foundation Health Plan of the Northwest, 500 NE Multnomah St., Suite 100, Portland, OR 97232 • Kaiser Foundation Health Plan of Washington or Kaiser Foundation Health Plan of Washington Options, Inc., 1300 SW 27th St., Renton, WA 98057
Saved item successfully popup
Congratulations! You have successfully saved this item.
To access your Saved items any time, open the "Saved Items" folder in the top right corner of the page.
Cookies not enabled popup
It seems that you do not have cookies enabled. Please enable cookies to make use of all of our site's functionality.
No saved items popup
You haven't collected any items yet.
Save Content

Click the "Save" icon next to the content you want to revisit later.

Access Your Saved Items

Click on the "Saved Items" link at the top of the page or use the URL we create for you.

Be sure to copy and paste the URL we create for you before you leave the site.
Saved items popup
Your Link
After leave the site, your saved items will be saved for you at this URL:
https://business.kaiserpermanente.org/saved-items?user=
Share your list
Show Disclaimer +
Saved items will not be saved on the site once your current session expires or after 7 days of inactivity. We will not save any of your browsing history. The URL above is unique to your saved items. You can share it with others, but it will not be shown anywhere on this site.
You have 0 items saved, To save an item, click on the "Save" icon on the page.