New Business Inquiries (877) 305-7933
A little extra coverage goes a long way
You don't have to spend a lot to add valuable supplemental benefits for acupuncture, chiropractic, dental, and vision to your employee health care plans.¹
Complementary care
---
Our complementary care plans — for chiropractic care (alone) and paired with acupuncture — let employees see a chiropractor or acupuncturist without a referral. Visits are in addition to coverage provided in their core plans and are available as contract options to all business and labor groups.2 Check plan details for more information about coverage in your area.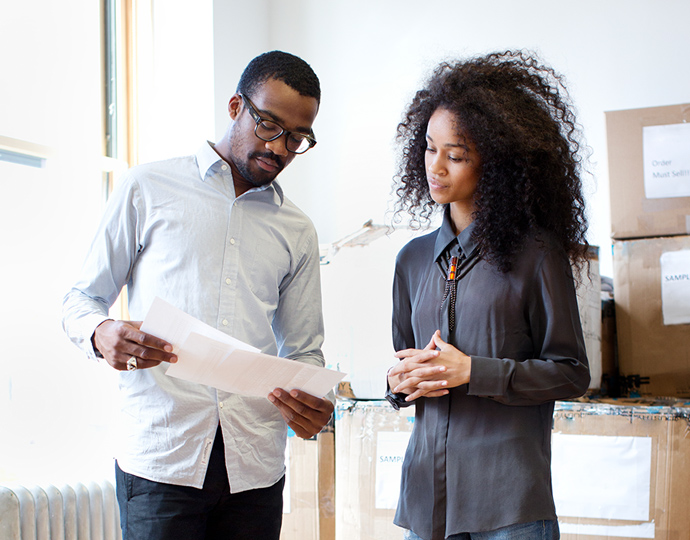 Optical plans
---
Give your employees added coverage they'll enjoy with a choice of optical plans from Vision Essentials. Plans cover eye exams and medical care from trusted Kaiser Permanente ophthalmologists and optometrists, contact and prescription lenses, and prescription eyeglasses and sunglasses — often available in the same convenient location. Check your plan for details and Vision Essentials Optical Centers in your area.
Dental plans
---
It's easy to find a dental plan that's right for your business. In California, choose from our fee-for-service (FFS) plan offering maximum coverage and greater provider choice. Or, if you're looking for lower premiums, our preferred provider organization (PPO) plan gives your employees the same quality dental care, but with a smaller network of providers. We also offer an HMO dental plan for California employees.³

For more information
1

Additional Benefits benefits vary by group size and region.

2

The complementary care benefit is sold alongside regular health plans to all business groups as a contract option with an HMO, DHMO, or POS plan. Only HSA chiropractic optional supplemental benefits may be paired with high deductible health plans and health savings accounts.

3

Our FFS and PPO dental plans are administered by Delta Dental of California and underwritten through Kaiser Permanente Insurance Company (KPIC). The DeltaCare HMO plan is administered and underwritten by Delta Dental of California and is available to California group employees only. All covered services are generally provided by the assigned contracted DeltaDentist with DeltaCare's HMO.
Some plan options, products, and riders not available in all Kaiser Permanente areas.
Copyright information
Kaiser Permanente health plans around the country: Kaiser Foundation Health Plan, Inc., in Northern and Southern California and Hawaii • Kaiser Foundation Health Plan of Colorado • Kaiser Foundation Health Plan of Georgia, Inc., Nine Piedmont Center, 3495 Piedmont Road NE, Atlanta, GA 30305 • Kaiser Foundation Health Plan of the Mid-Atlantic States, Inc., in Maryland, Virginia, and Washington, D.C., 2101 E. Jefferson St., Rockville, MD 20852 • Kaiser Foundation Health Plan of the Northwest, 500 NE Multnomah St., Suite 100, Portland, OR 97232 • Kaiser Foundation Health Plan of Washington or Kaiser Foundation Health Plan of Washington Options, Inc., 1300 SW 27th St., Renton, WA 98057
Saved item successfully popup
Congratulations! You have successfully saved this item.
To access your Saved items any time, open the "Saved Items" folder in the top right corner of the page.
Cookies not enabled popup
It seems that you do not have cookies enabled. Please enable cookies to make use of all of our site's functionality.
No saved items popup
You haven't collected any items yet.
Save Content

Click the "Save" icon next to the content you want to revisit later.

Access Your Saved Items

Click on the "Saved Items" link at the top of the page or use the URL we create for you.

Be sure to copy and paste the URL we create for you before you leave the site.
Saved items popup
Your Link
After leave the site, your saved items will be saved for you at this URL:
https://business.kaiserpermanente.org/saved-items?user=
Share your list
Show Disclaimer +
Saved items will not be saved on the site once your current session expires or after 7 days of inactivity. We will not save any of your browsing history. The URL above is unique to your saved items. You can share it with others, but it will not be shown anywhere on this site.
You have 0 items saved, To save an item, click on the "Save" icon on the page.