New Business Inquiries (877) 305-7933
A Better Way to manage your health care costs
Your budget is important to your business. And as health care costs continue to rise, maintaining a competitive benefits package while keeping costs in check is becoming more challenging than ever.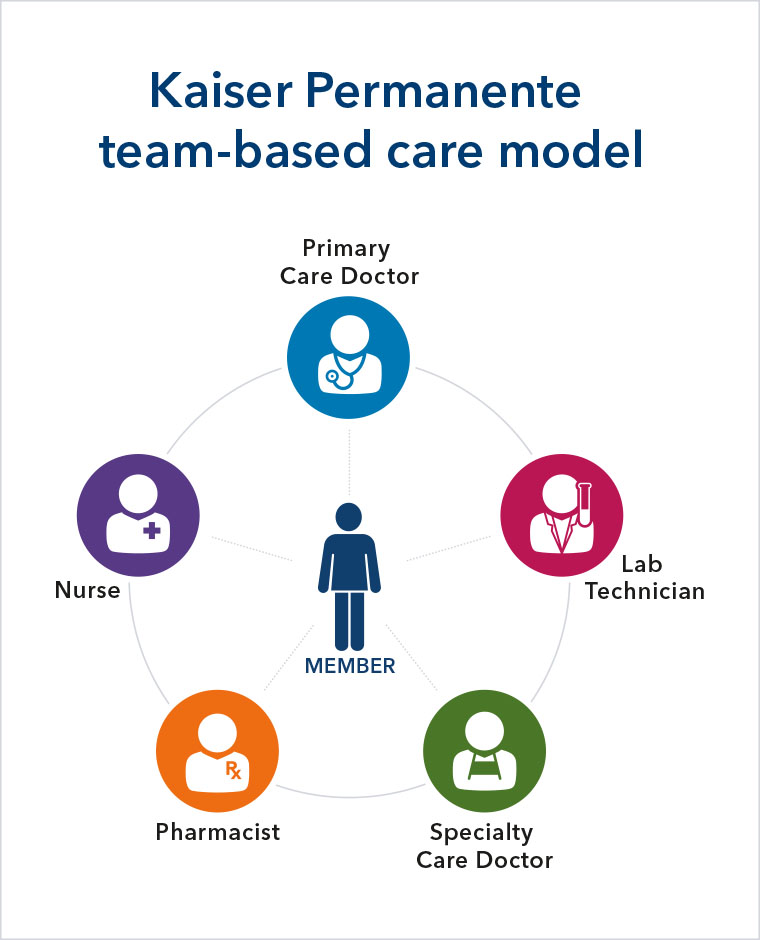 A fresh look at health care
At the core, what do you think a health care partner should deliver? With our coordinated, team-based model, we're able to provide the right care at the right time, which helps reduce unnecessary treatments and improves patient engagement.1 This leads to lower costs, as well as better population health outcomes. This approach is a key reason why we're able to bring high-quality, affordable care to our more than 12 million members across the country.
How team-based care gives you more
Doctors are able to focus on medicine instead of running a practice, which streamlines care and reduces medical errors and waste.
Doctors order only the tests your employees need, reducing duplication and overall costs.
Caregivers can pull up your employee's entire medical history — including lab test results. Tests aren't repeated unless they need to be, reducing duplication and overall costs.
Your employees get timely preventive care with vaccinations and health screenings to help avoid or minimize costly chronic conditions and treatments.

Find the right plan for your business
(877) 305-7933
Managing costs outside of the medical office
While many members still see their doctors in an office setting, more than half of our members choose to access next-generation care that's convenient and cost-efficient.2 Whether emailing their doctor's office through their online health record or visiting a retail clinic, members can use sophisticated telehealth options to stay at their best.
Our care approach in action
One department store chain added Kaiser Permanente's occupational health program and experienced dramatic workers' compensation cost reductions.
Learn more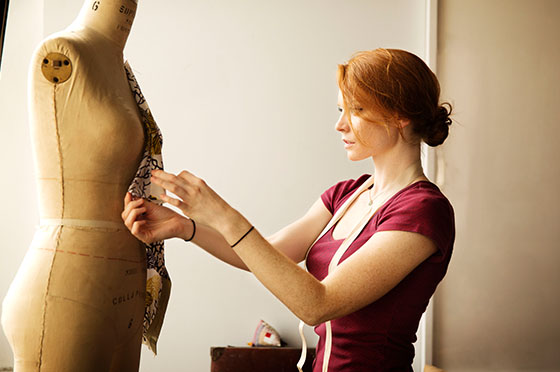 Workers' compensation costs are rising at an alarming rate. Macy's, Inc. was able to control these expenses with an occupational health program from Kaiser Permanente.
Learn more
"21% of medical care is unnecessary," Heather Lyu et al., "Overtreatment in the United States," PLOS One, September 6, 2017, doi.org/10.1371/journal.pone.0181970.

Kaiser Permanente survey data, 2015.
Copyright information
Kaiser Permanente health plans around the country: Kaiser Foundation Health Plan, Inc., in Northern and Southern California and Hawaii • Kaiser Foundation Health Plan of Colorado • Kaiser Foundation Health Plan of Georgia, Inc., Nine Piedmont Center, 3495 Piedmont Road NE, Atlanta, GA 30305 • Kaiser Foundation Health Plan of the Mid-Atlantic States, Inc., in Maryland, Virginia, and Washington, D.C., 2101 E. Jefferson St., Rockville, MD 20852 • Kaiser Foundation Health Plan of the Northwest, 500 NE Multnomah St., Suite 100, Portland, OR 97232 • Kaiser Foundation Health Plan of Washington or Kaiser Foundation Health Plan of Washington Options, Inc., 1300 SW 27th St., Renton, WA 98057
Saved item successfully popup
Congratulations! You have successfully saved this item.
To access your Saved items any time, open the "Saved Items" folder in the top right corner of the page.
Cookies not enabled popup
It seems that you do not have cookies enabled. Please enable cookies to make use of all of our site's functionality.
No saved items popup
You haven't collected any items yet.
Save Content

Click the "Save" icon next to the content you want to revisit later.

Access Your Saved Items

Click on the "Saved Items" link at the top of the page or use the URL we create for you.

Be sure to copy and paste the URL we create for you before you leave the site.
Saved items popup
Your Link
After leave the site, your saved items will be saved for you at this URL:
https://business.kaiserpermanente.org/saved-items?user=
Share your list
Show Disclaimer +
Saved items will not be saved on the site once your current session expires or after 7 days of inactivity. We will not save any of your browsing history. The URL above is unique to your saved items. You can share it with others, but it will not be shown anywhere on this site.
You have 0 items saved, To save an item, click on the "Save" icon on the page.
Thanks for your inquiry!
We have received your request. A Kaiser Permanente representative will reach out to you shortly.